UPDATE – Free up to 60GB of hard disk space and speed up MSFS loading times by removing the offline mesh files of the whole world. Because MSFS streams mesh and Bing straight from the servers, these files are useless. Offline mesh files are not downloaded again when there's an official update available.
After performance drop issues with several official updates during 2021, the community around Microsoft Flight Simulator started to hunt down all kinds of tweaks to enhance the flying experience. The official troubleshooting site is good to check out frequently for new updates. If experiencing slow download speed while downloading the MSFS or its big updates such as Sim Update, do the following tutorial. A loop issue during in-sim downloads can be fixed by force quitting the MSFS installer. The download will resume where left off after relaunching the sim. Before starting to update, make sure the in-game option Bandwidth is set to UNLIMITED under the GENERAL OPTIONS – DATA settings, then close MSFS and do the following.
In the Windows search bar, type "Delivery Optimisation".
Select "Delivery Optimisation advanced settings".
Set both Percentage of measured bandwidth limiters to 100%.
In the Windows search bar, type "Command Prompt".
In the menu select "Run as administrator".
Type: sfc /scannow and wait for the progress to complete.
Type: netsh int tcp set global autotuninglevel=normal
By pressing Enter, you should receive an "OK." message.
Reboot your computer for this change to take effect.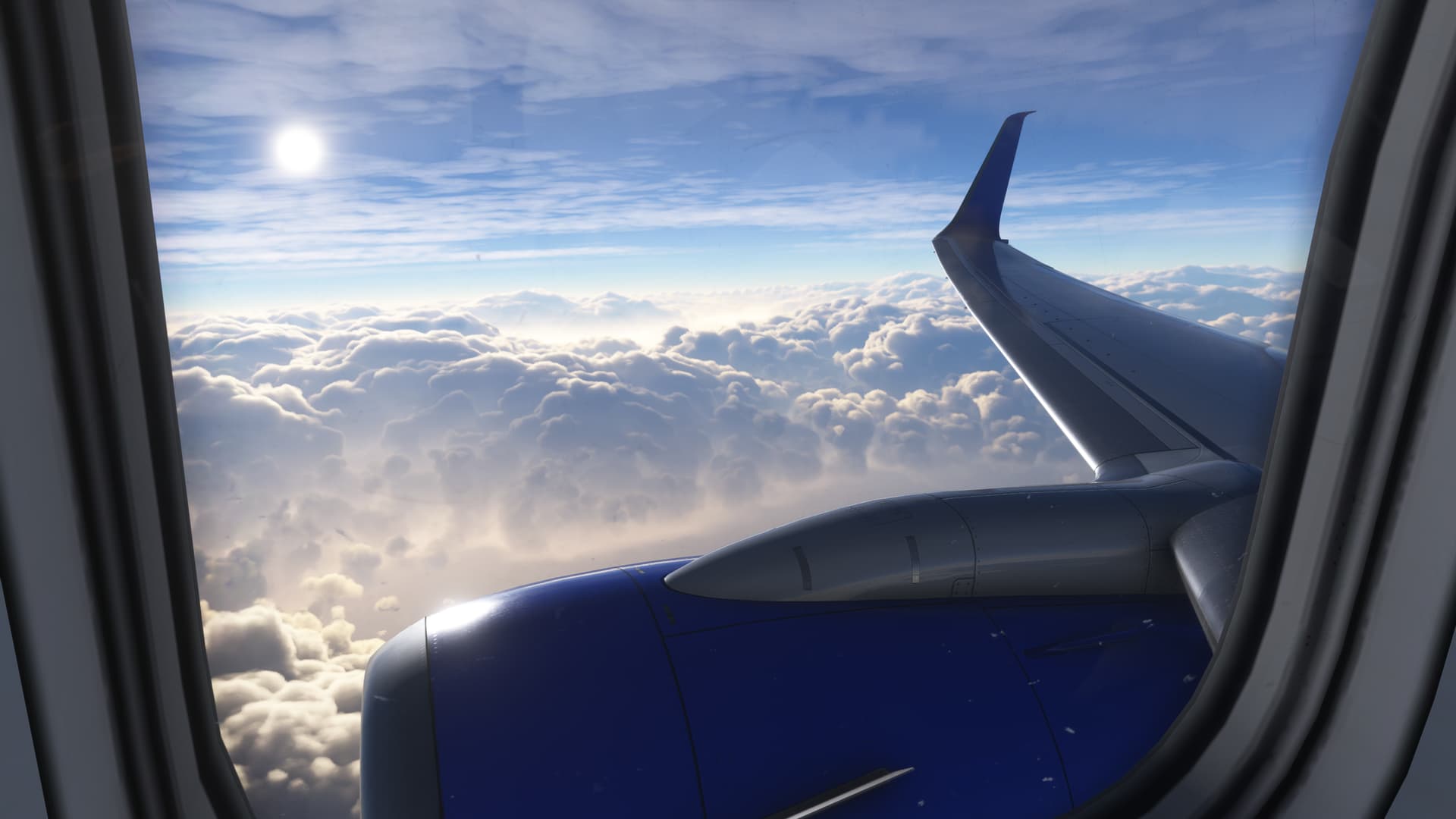 Here we have gathered some of the MSFS performance boost tricks I've tested, and I think you could also try and see if it helps to gain a bit smoother performance and fewer problems at your own risk. If you realize that the performance goes worse than before, always change the settings you made back to default ones. I'm using all the tricks introduced below with everything as described on the Best Graphics Settings Guide as well, and I'm really happy with the overall performance of MSFS.
In NVIDIA Control Panel, for MSFS, set Background Application Max Frame Rate to 30 FPS.
In NVIDIA Control Panel, for MSFS, set Max Frame Rate to 30 FPS.
In NVIDIA Control Panel, for MSFS, set Power Management to Optimal Power.
In NVIDIA Control Panel, for MSFS, set Threaded Optimisation to OFF.
In NVIDIA Control Panel, for MSFS, set Vertical Sync to ON.
Disable Photogrammetry, Live Air Traffic, and Multiplayer via in-sim DATA settings.
Select proper sound devices at in-sim SOUND settings instead of System's default device.
Disable all the unneeded in-sim Toolbar icons by unticking them via the gear wheel icon.
Uninstall all World Updates and Photogrammetries via in-sim Content Manager.
Disable aircraft, land, and sea traffic via in-sim TRAFFIC settings.
Remove 60GB of offline mesh files to speed up flight loading times.
From time to time, remove DirectX Shader Cache using Disk Clean-up.
If using non-English Windows 11, set Use Unicode UTF-8 and restart.